Hyundai Hot Water Boiler Dispenser (Commercial)
High Quality Design
The Slim style "Infinite-30"'s High Quality Tempered Glass(9H Hardness) with brilliant LED light makes beautiful interior to the restaurant, cafe, convenient store and house.
Also, the attractive sleek finish is made of superior quality stainless steel, ensuring that you have only the finest digital hot water dispenser on the market.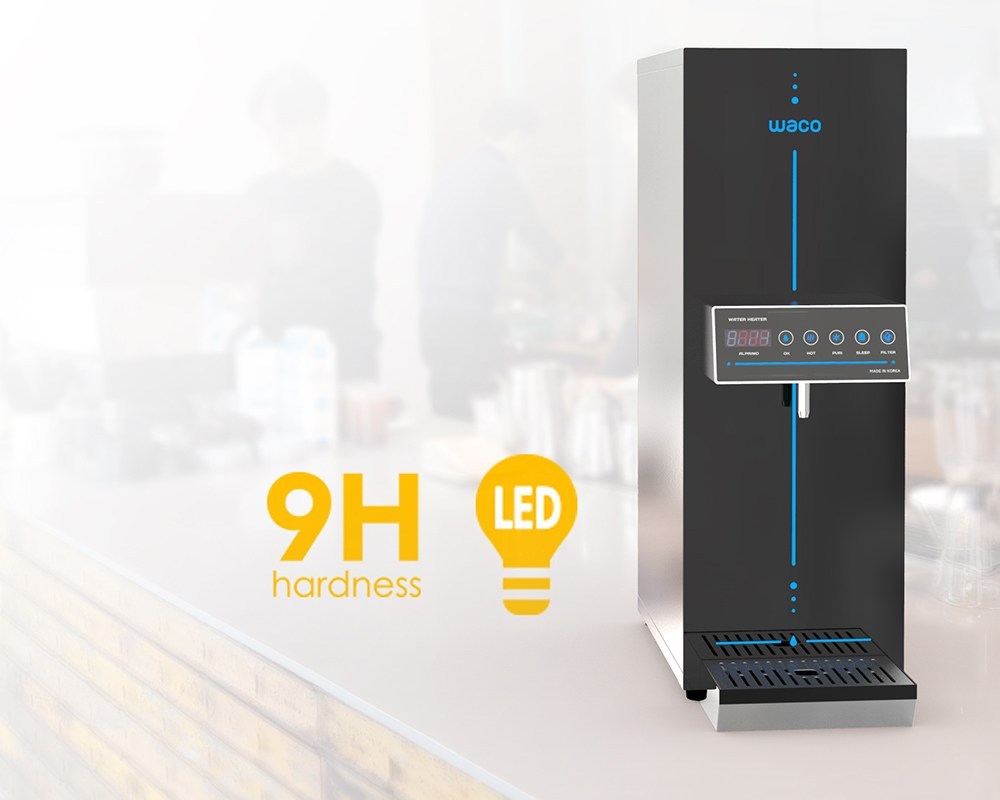 Continuous Extraction of Hot Water
Digital hot water dispenser provides you fresh hot water(90℃ ~ 95℃) continuously with one touch for your coffee, tea and instant ramen, etc.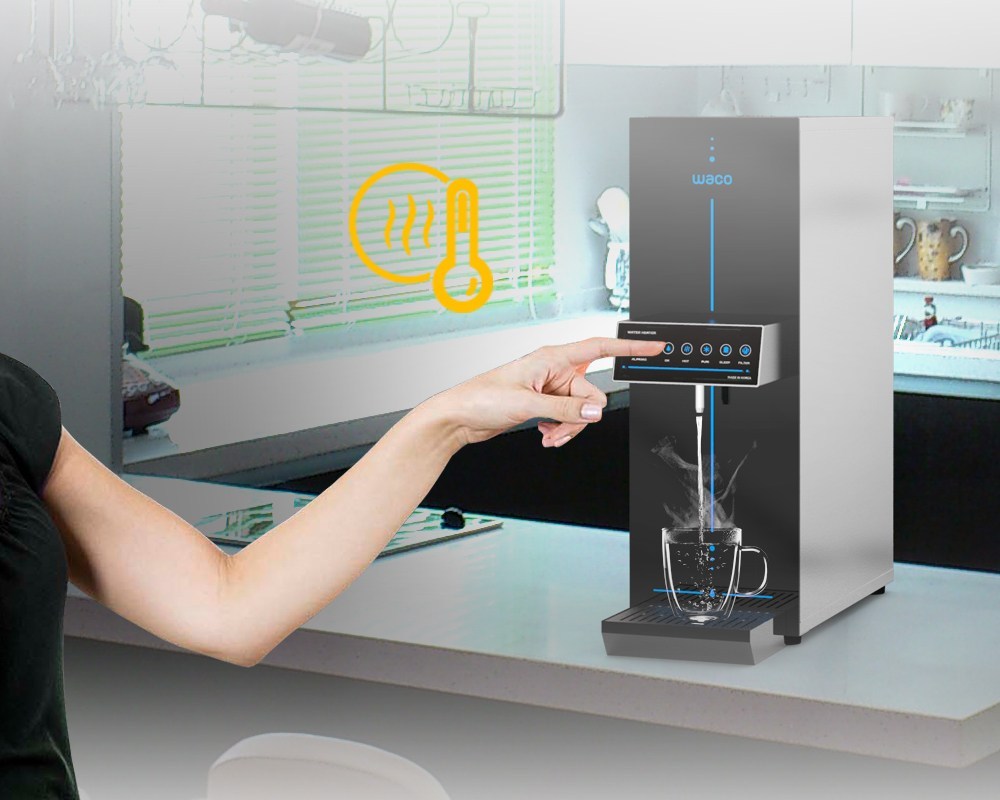 ECO Mode for Power-Saving
Equipped with an illuminance sensor makes auto shut-off at night, thereby effectively reducing power consumption.
Simple Operation by Touch Screen
Features hassle-free digital touch button control panel located at the front of the unit for convenience.
It operated simply and built-in LED light indicates the hot water temperature and filter replacement cycle.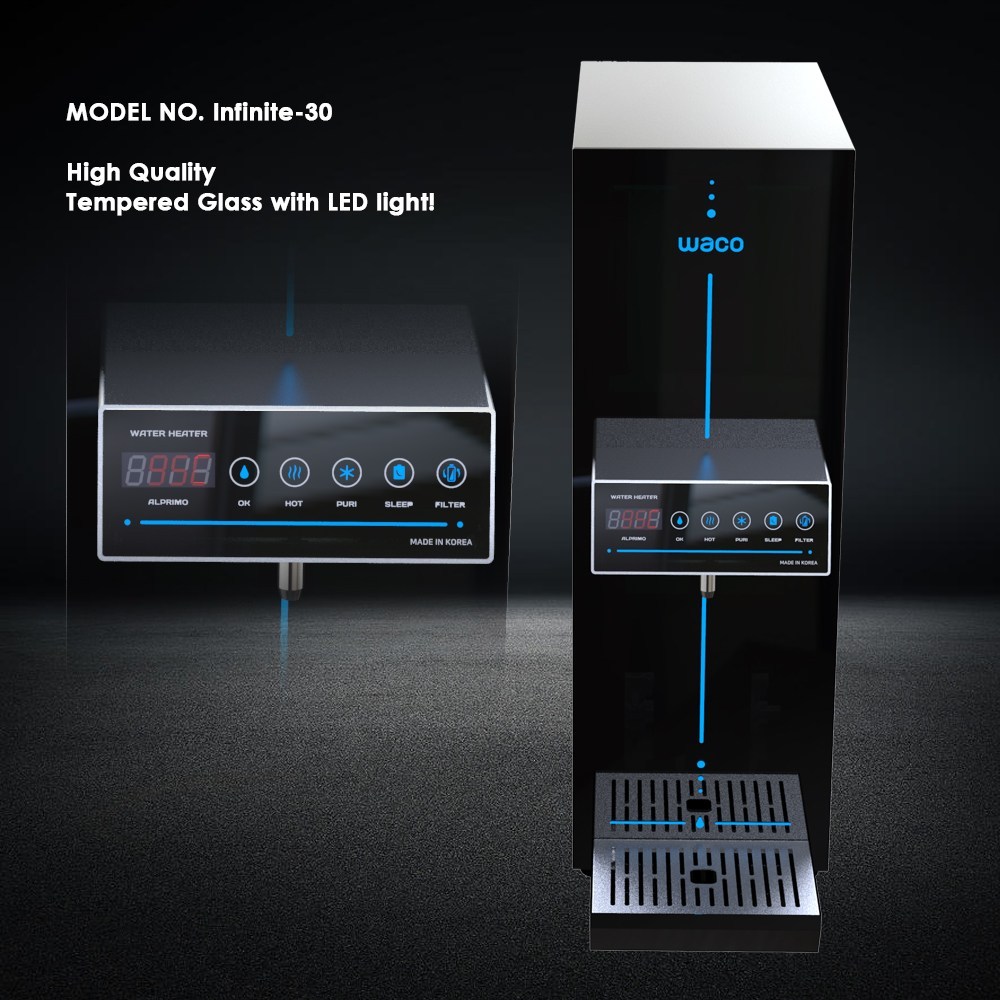 Automatic Water Filter's Replacement Indication(Option)
Filter replacement indicator will blinks when the water filters out of lifespan as an optional filtration system.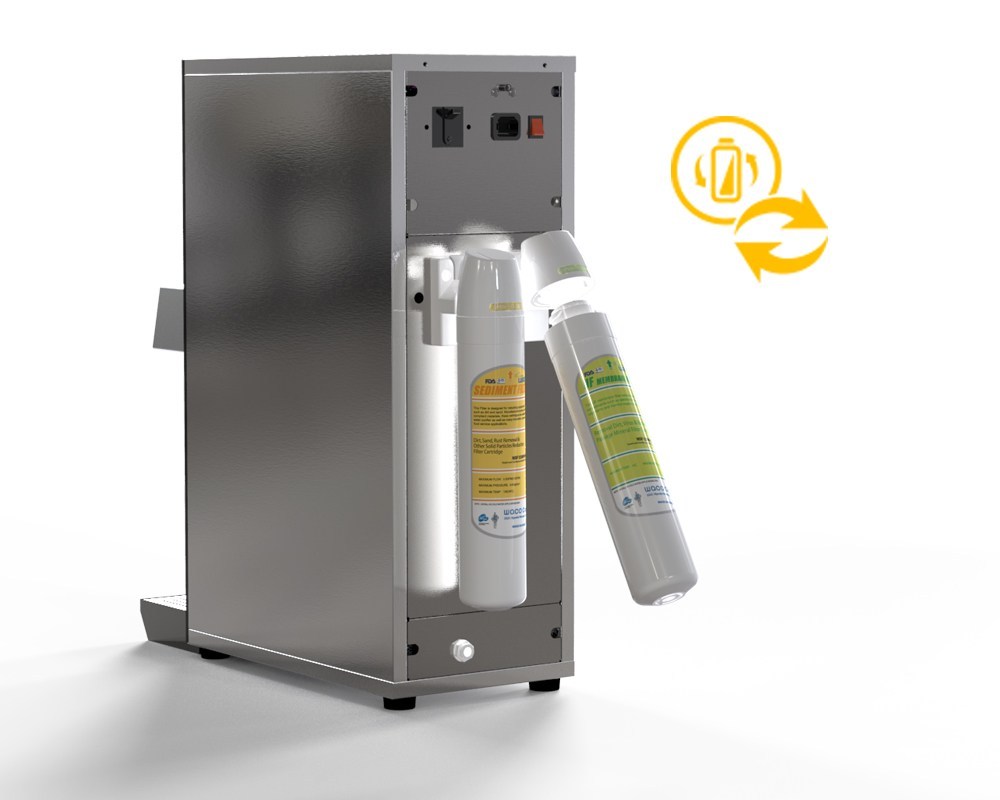 Removal Drip Tray
Infinite-30 comes equipped with a Removal Stainless steel Nozzle & Drip Tray, which allows you to keep your nozzle & drip tray sanitary. The removable nozzle & drip tray means an easy and quick clean up!